EXPERTISE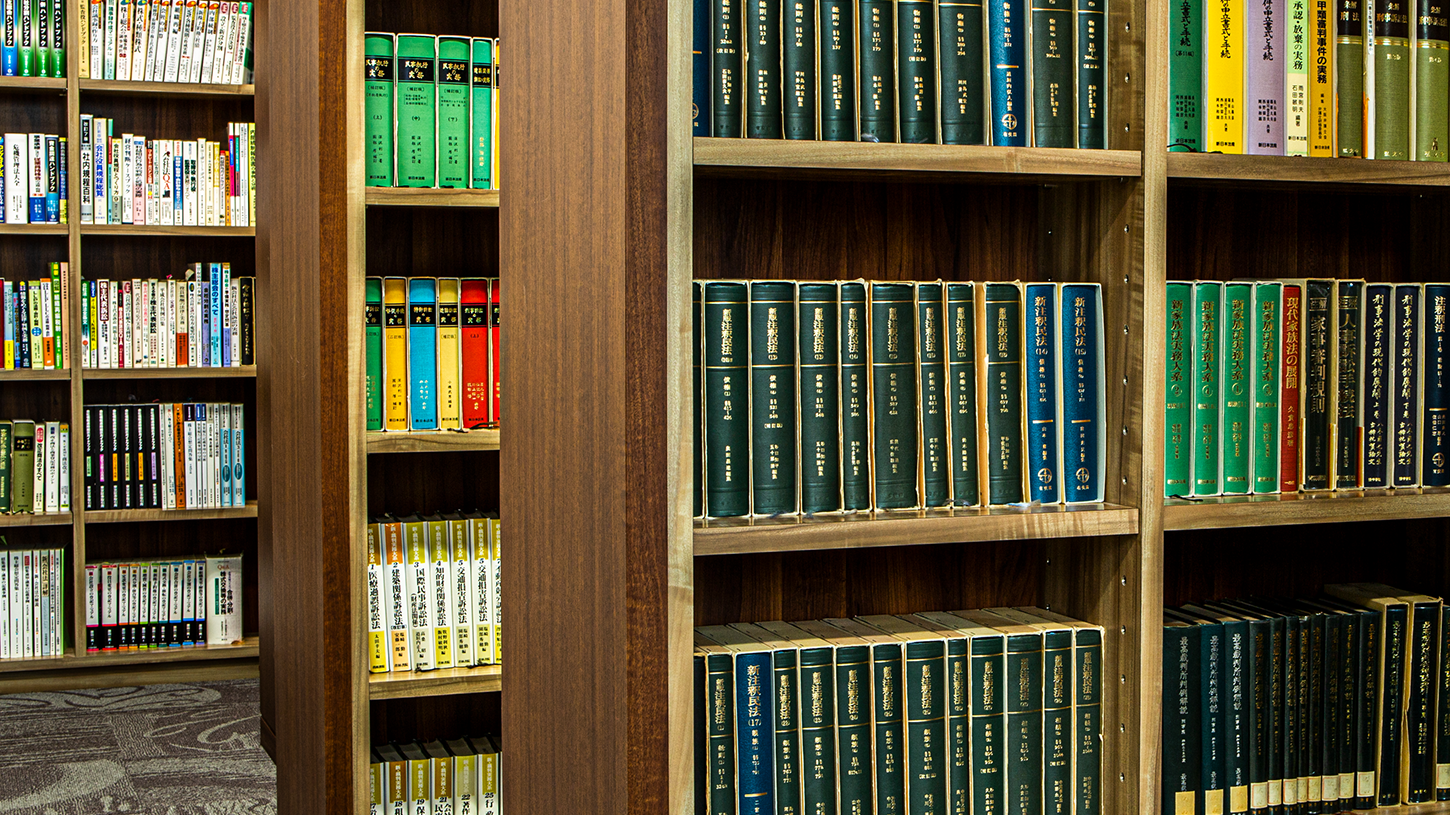 M&A
M&A, Business Assignments, Spin-outs, Joint Ventures, Business Succession
Mergers and acquisitions are effective strategies for corporate growth, increased efficiency, and consolidation of resources. Our firm has extensive international and domestic experience dealing with mergers, acquisitions, and reorganizations in a wide range of industries including manufacturing, IT, finance, pharmaceutical, medical, real estate, entertainment, energy and resources, and retail. We are also experienced in spin-outs, share transfers, business transfers, company splits, share exchanges, and stock transfers, and act in accordance with our clients' needs and the financial health of target companies. A team of our firm's bilingual lawyers, affiliate accountants, and other specialists endeavor to provide first-class and comprehensive support to our international clients in response to their unique circumstances by conducting legal due diligence, developing best schemes, negotiating agreements and drafting legal documents, and advising on relevant laws and regulations including anti-trust law and labor law.
Examples
Corporate
Compliance and Risk Management, Advice on Shareholders' or Board of Directors' Meetings, Drafting Internal Compliance Policies, Serving as Members of Third-Party Companies, Whistleblower Hotline Services, Serving as Independent Corporate Officers, Secondment of Lawyers to Legal Departments of Clients
Okuno & Partners has entered into advisory agreements with a large number of listed and unlisted corporate clients. Our lawyers are adept at dealing with both common and unexpected legal issues and disputes that arise from the day-to-day activities associated with running a business. We regularly communicate with clients in the U.S., Europe, and the Asia Pacific region, and provide timely advice on the management of their Japanese subsidiaries including legal analyses of the risks associated with their new business ventures in Japan, HR management, handling of personal information, legal compliance, and whistleblowing.
The firm also provides advice on the drafting of articles of incorporation or by-laws and other incorporation documents and compliance policies, preparation and review of various types of agreements (distributor or agency, outsourcing, franchise, licensing, etc.), submission of different types of notifications to government and other public offices, and guidance on laws and regulations applicable to our clients' new businesses in Japan. Our lawyers keep abreast of the latest business developments in major industries and all relevant legal developments to provide strategic up-to-date advice and ensure strict compliance by our clients.
Restructuring and Insolvency
Business Restructuring, Insolvency Proceedings, Support for Business Dissolution and Corporate Liquidation
Okuno & Partners provides companies in various industries with advice on business restructuring and insolvency proceedings. In addition to business restructuring through bank negotiation or voluntary liquidation using a variety of third-party organizations (Small and Medium-sized Enterprise Revitalization Support Council, etc.), the firm has achieved considerable success in representing debtor companies in business restructuring cases that utilize court procedures such as civil rehabilitation, corporate reorganization, and special conciliation.
Our firm also has a proven track record of representing debtor companies in insolvency proceedings (bankruptcy, special liquidation, and ordinary liquidation) and providing support for the dissolution and liquidation of corporations. Moreover, we support creditors such as banks or governmental financial institutions, and offer advice to financial sponsors in insolvency proceedings, drawing on our wealth of experience as bankruptcy trustees and supervisors in the field of civil rehabilitation.
Employment
Advice and Management of HR Issues in Japan, Drafting Work Rules, Resolving Labor Disputes including Negotiation and Litigation
In Japan, employment law is strictly interpreted and applied by the courts to ensure the rights of employees are protected. We advise on all issues related to employment, such as the development of workplace rules and guidelines, dismissal, overtime compensation claims, harassment, mental and physical illness, disciplinary action, retirement allowances, death from overwork, workers' compensation, and outsourcing contracts.
In addition to providing legal consultations, the firm is also well versed in court proceedings (labor tribunals, provisional civil remedies, litigation, conciliation, etc.) and cases involving administrative procedures (labor bureaus and prefectural labor relations commissions). Our highly trained lawyers participate in various bar association committees and study groups on labor law, which ensures that they are able to provide advice on any amendments and all the latest developments in labor law.
Okuno & Partners predominantly represents employers, but when called on, we readily act on behalf of employees. The firm's exposure to employers and employees enables us to view issues from both perspectives which facilitates and expedites the dispute resolution process.
Intellectual Property
Trademarks, Copyright, Patents, Licensing Agreements, Trade Secrets, Resolution of IP Disputes, IT
As is well known, intellectual property has become increasingly important in recent years with the emergence of new technologies in all industries and a growing awareness of the importance of IP strategies among companies. In addition to advising clients on how to protect their corporate brands, copyrights, know-how, patentable inventions, and other trade secrets, and make the most of such interests through licensing or business development agreements, we also handle IP disputes involving negotiation, litigation or injunctive relief for both our international and domestic clients. Clients who seek our assistance on IP issues come from various industries such as manufacturing, electronics, pharmaceutical, finance, sports and entertainment, software, and energy and resources.
Moreover, the firm possesses expertise in the IT and telecommunications industries. We review industry-specific contracts such as OTT service agreements and represent our corporate clients in defamation cases to protect their reputation on the Internet.
Competition
Advice on the Act on Prohibition of Private Monopolization and Maintenance of Fair Trade, the Act against Delay in Payment of Subcontract Proceeds, Etc. to Subcontractors, the Act against Unjustifiable Premiums and Misleading Representations, Procedures Related to the Japan Fair Trade Commission, Etc.
Competition Law (the Act on Prohibition of Private Monopolization and Maintenance of Fair Trade, the Act against Delay in Payment of Subcontract Proceeds, Etc. to Subcontractors, the Act against Unjustifiable Premiums and Misleading Representations, etc.) is an area of law in which directors and officers often inadvertently find themselves in breach of various regulations. The consequences of a breach of competition law can be quite serious, especially in instances where a company is ordered to pay a significant administrative penalty or criminal sanctions are imposed.
For these reasons, our firm places great importance on identifying potential competition law problems in clients' businesses before they arise, addressing each issue through dialogue, and raising awareness of relevant legislation among clients.
In regard to cartels and bid rigging, the firm deals not only with large-scale international and domestic cases involving dealings with the Japan Fair Trade Commission, such as applications for a surcharge reduction under the current leniency system and the establishment of ex post facto compliance systems, but also with notifications in response to the business combination regulations required at the time of implementing the M&A process. Furthermore, our firm handles a wide range of cases, including negotiation and litigation with regard to unfair trade practices as well as the provision of advice on dispute prevention by ensuring the exclusion of unfair contract terms in compliance with competition laws, particularly in cases where there is an imbalance of power between the parties.
Finance
Banking, Capital Markets, Structured Finance, Asset Management, Investment Funds, FIEA Regulations, Cryptocurrency, Documentation, Contract Negotiation
Okuno & Partners has substantial experience in all areas of finance, including banking, capital markets, and other types of financial services and vehicles such as asset management and investment funds.
In the context of banking, our expertise extends well beyond corporate loans and syndicated loans. As we have traditionally concentrated on business revitalization, we are an industry leader in the field of asset-based lending (ABL) and debtor-in-possession (DIP) finance. With regard to acquisition finance, the firm has acted on behalf of financial institutions, funds, target companies, and other parties, and provides services such as document preparation related to senior loans, mezzanine loans, and preferred equity investments.
In addition to conventional financing assistance, the firm's support extends to equity finance and structured finance. We frequently advise on the application of the Financial Instruments and Exchange Act (FIEA) and other financial regulations that are applicable to foreign banks and financial institutions entering the Japanese market, and offer practical guidance on how to do business in Japan, including the establishment of investment funds without violating Japanese finance law. The firm has several lawyers who have acted as legal counsel to the Japan Securities Dealers Association or the Financial Services Agency. This industry knowledge enables us to provide our clients with practical advice on legal issues surrounding both transactions and regulations in capital markets, the formation and management of investment funds, and the FIEA.
Dispute Resolution
Negotiation, Mediation, Litigation
Okuno & Partners assists both domestic and foreign clients with all types of litigation. Our bilingual lawyers are able to use their language skills and knowledge of foreign laws to navigate the legal terrain of cross-border transactions with ease, preventing unnecessary conflict escalation and facilitating the dispute resolution process. Whenever it is in the interests of our clients, a team of lawyers with different specializations work closely together to develop techniques for dispute prevention and compliance strategies. In order to avoid going to court, we assist our clients by identifying potential areas of mutual interest from a dispute resolution perspective. Therefore, we approach each problem thoroughly and with creativity. We always strive to achieve the best outcome for our clients. To this end, we assemble a sophisticated team of lawyers based on each client's needs. This ensures that our lawyers are adequately prepared and exposed to each client's concerns from the outset, guaranteeing a targeted, efficient, and cost-effective resolution.
SMEs
Dispute Resolution, Business Succession
Small and medium-sized enterprises (SMEs) and family-owned companies often require advice that is different from that given to large corporations. Okuno & Partners provides advice to not only large and listed companies, but also SMEs in various industries.
It is important for family-owned companies to consider and lay the groundwork for a workable and smooth succession plan. It is not uncommon for business succession schemes that utilize wills, trusts, foundations, etc., to be considered in light of not only corporate law and business regulations, but also family law and inheritance law. In almost all cases, we work in close partnership with certified tax professionals as a matter of course, thereby ensuring a comprehensive and seamless service.
Okuno & Partners is registered as a "Support agencies for business innovation" authorized by the Directors-General of the Kanto Local Finance Bureau and Local Finance Branch Bureau, and the Director-General of the Kanto Bureau of Economy, Trade and Industry.
Private Clients
Family Law, Civil Dispute Resolution
We value consultations not only from companies, but also from individuals. Most individual requests for advice concern inheritance, divorce or real estate, but we offer advice on a broad range of issues such as extramarital problems, child support issues, personal loans, traffic offences, criminal cases, etc. In all cases, lawyers with extensive experience in civil and family law are placed in charge.
The firm also has a great deal of experience with personal debt reorganization and consolidation. In addition to utilizing common methods such as voluntary liquidation, special conciliation, personal financial rehabilitation, and personal bankruptcy, we also place an emphasis on proposing personalized solutions after taking into consideration each client's assets, liabilities, employment status, income, etc. For example, the firm makes reference to the management guidelines for the arrangement of joint and several guarantee debts that have come to light as a result of corporate debt arrangements made by representative directors etc.
Elder Law
Voluntary Guardianship, Legal Guardianship, Preparation of Wills
We believe that lawyers and law firms will play an increasingly significant role in this area of law as the birthrate continues to fall and the population continues to age. In a society where the traditional family unit is no longer the only accepted type of family structure, our firm provides a one-stop service in collaboration with tax accountants, judicial scriveners, and other professionals to accommodate families' diverse needs. We provide customized solutions to facilitate smooth business succession and the transfer of assets through the use of family trusts, personalized asset management advice, aged care advice and other support for the elderly, voluntary guardianship agreements, legal guardianship applications, preparation of wills, and trustee and executorship services.
Education and CSR
Membership of various public organizations

Representation on corporate boards

Legal services for various types of non-profit organizations – NGOs, General Incorporated Associations (GIA), and General Incorporated Foundations (GIF)

Instructing legal apprentices and law graduate students during externships and providing legal education to junior high school students and high school students

Delivering lectures and providing legal consultations at chambers of commerce

Providing in-house training at companies and giving lectures at hospitals, nursing associations, universities, nursing schools, etc.

Offering pro bono legal services in conjunction with public agencies, local governments, etc.